Winston Churchill and Statesmanship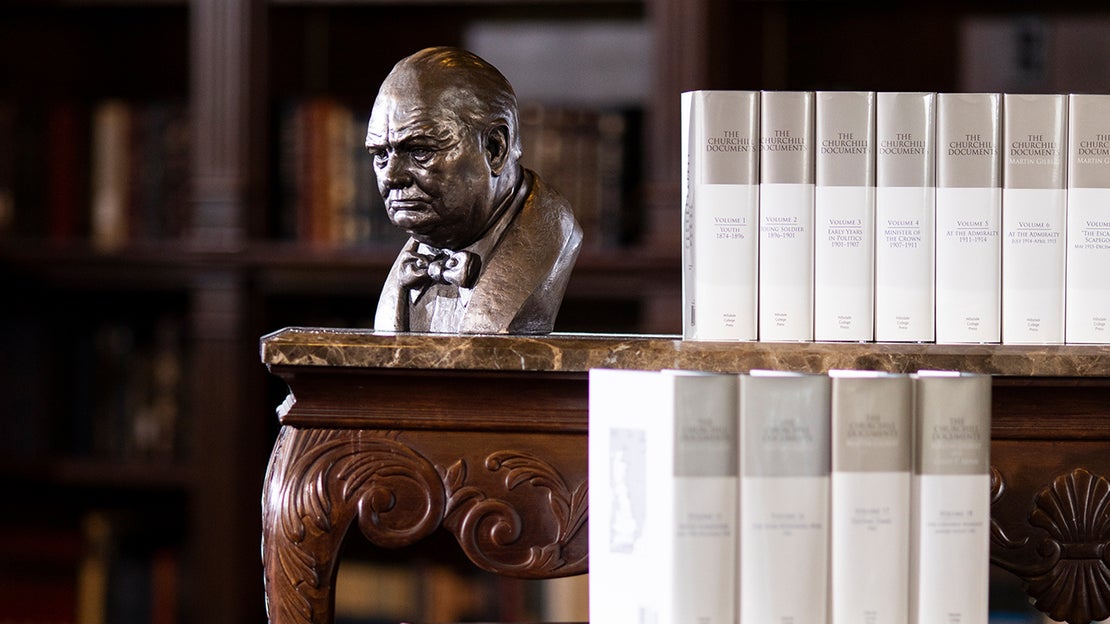 Examine the life of Winston Churchill in this free online course.
You can enroll in this FREE online course today and discover how Winston Churchill defended constitutional government against the unique dangers of totalitarian government and modern warfare.
Churchill's life provides an education in the virtues required for great statesmanship. Though best known for his leadership during World War II, he also faced the birth of socialism as a political force in Britain, the rise of Nazism and fascism on the continent, and the advent of a modern technology capable of destroying mankind.
His actions in confronting these grave threats to liberty provide profound lessons to anyone who wishes to defend free government today. And now you can explore these lessons alongside Larry P. Arnn, Churchill historian and president of Hillsdale College, in our free online course, "Winston Churchill and Statesmanship."
By enrolling in this six-lesson course you will receive free access to Dr. Arnn's lectures, course readings, and quizzes to aid you in the study of the greatest statesman of the twentieth century.
We invite you to join us today to discover how Churchill confronted the great challenges of modern warfare and totalitarian government in his lifelong struggle for liberty.
Enroll in this free course on Churchill today!
What students say
Takes the student through the full context of the course subject matter. Wonderful insight into how we strayed and its consequences and offers a solution.
– Don
It's refreshing listening to ideas and thoughts that would be discussed in a classroom setting. It's been quite a few years since I have been in that type of setting. It's nice to be back. It gets the creative juices running in the brain again.
– Susan
Content is well presented; the students are stellar in their responses and questions. Prof. Arnn does a fabulous job balancing teaching and allowing students to participate. Above all he makes complex ideas easy to understand.
– Hope