The Presidency and the Constitution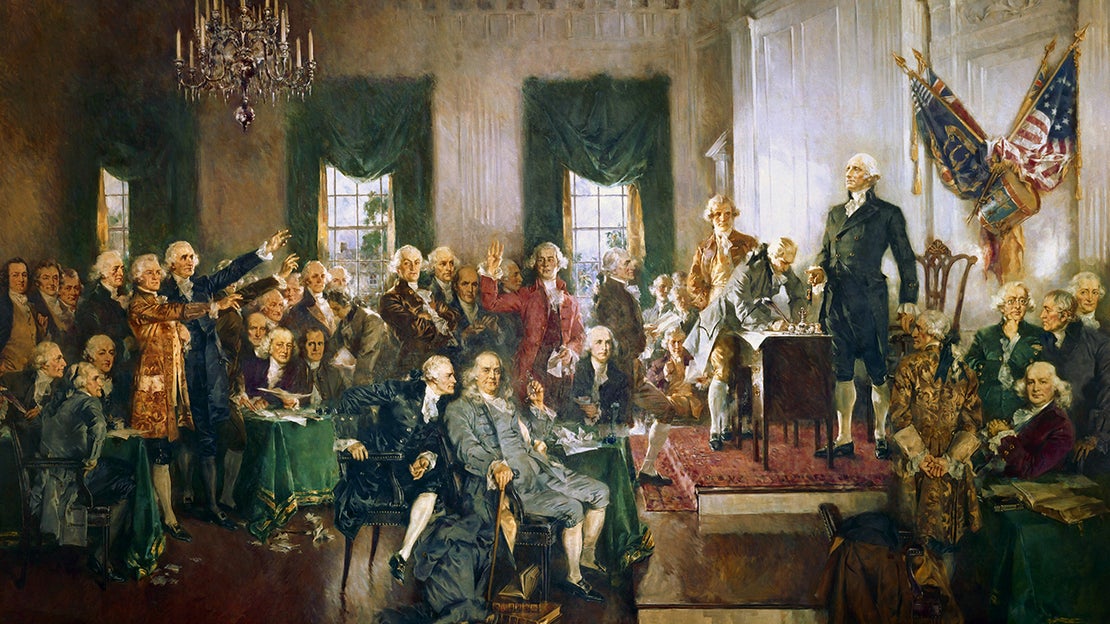 Examine the history and powers of the executive branch from America's founding to today.
The American presidency is often called the most powerful office on earth. But whereas the Founders designed certain restraints on this power necessary to maintain free government, the modern administrative state poses a threat to the liberty of American citizens due to the accumulation of all three powers—legislative, executive, and judicial—in the executive branch.
In Hillsdale's free online course, "Presidency and the Constitution," you will examine the structure and function of executive power in the American civic order, beginning with the place of the president in the constitutionalism of the Founding Fathers and then how that role has changed with the rise of the modern Progressive administrative state.
By enrolling in this course you will not only receive all the lessons but also supplementary videos, readings, quizzes, and a discussion board to help deepen your knowledge of this important topic.
Join the Hillsdale College politics faculty as they explain the consequences of the modern presidency and the importance of restoring the Founders' understanding of the executive power in this ten-lecture course today.
Enroll in this free online course on the American presidency today!
What students say
Takes the student through the full context of the course subject matter. Wonderful insight into how we strayed and its consequences and offers a solution.
– Don
It's refreshing listening to ideas and thoughts that would be discussed in a classroom setting. It's been quite a few years since I have been in that type of setting. It's nice to be back. It gets the creative juices running in the brain again.
– Susan
Content is well presented; the students are stellar in their responses and questions. Prof. Arnn does a fabulous job balancing teaching and allowing students to participate. Above all he makes complex ideas easy to understand.
– Hope