The Federalist Papers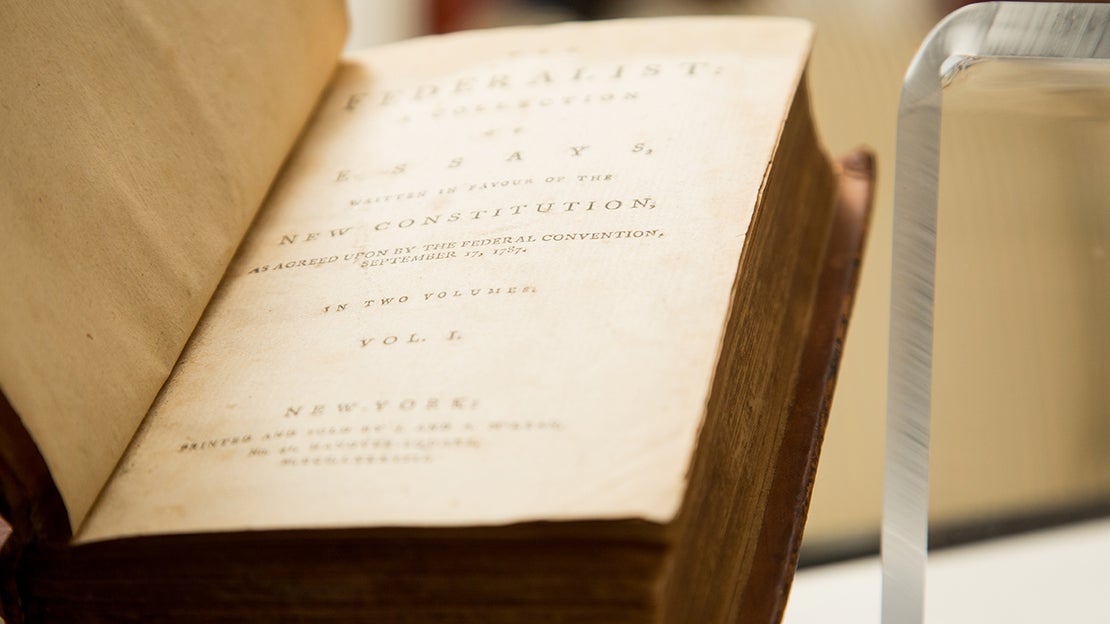 Discover the Genius of the Constitution
Thomas Jefferson described The Federalist Papers as "the best commentary on the principles of government, which ever was written."
In this free ten-lecture course you will gain a deeper understanding of the purpose and structure of the American Founding by studying the arguments of America's most influential Founders. Written between October 1787 and August 1788, The Federalist Papers is a collection of newspaper essays written by James Madison, Alexander Hamilton, and John Jay in defense of the Constitution.
Taught by Hillsdale College's politics faculty, this course explores the major themes of this classic work of American politics, such as the problem of majority faction, the importance of separation of powers, the nature of the three branches of government, and the argument concerning the Bill of Rights.
By enrolling in this course you will receive free access to the course lectures, readings, and quizzes to aid you in this examination of the greatest Constitution ever written.
We invite you to join us today in this urgent study of the Constitution and what has been lost by the modern assault on it.
Enroll in this free online course on The Federalist Papers today!
What students say
Takes the student through the full context of the course subject matter. Wonderful insight into how we strayed and its consequences and offers a solution.
– Don
It's refreshing listening to ideas and thoughts that would be discussed in a classroom setting. It's been quite a few years since I have been in that type of setting. It's nice to be back. It gets the creative juices running in the brain again.
– Susan
Content is well presented; the students are stellar in their responses and questions. Prof. Arnn does a fabulous job balancing teaching and allowing students to participate. Above all he makes complex ideas easy to understand.
– Hope