Introduction to Western Philosophy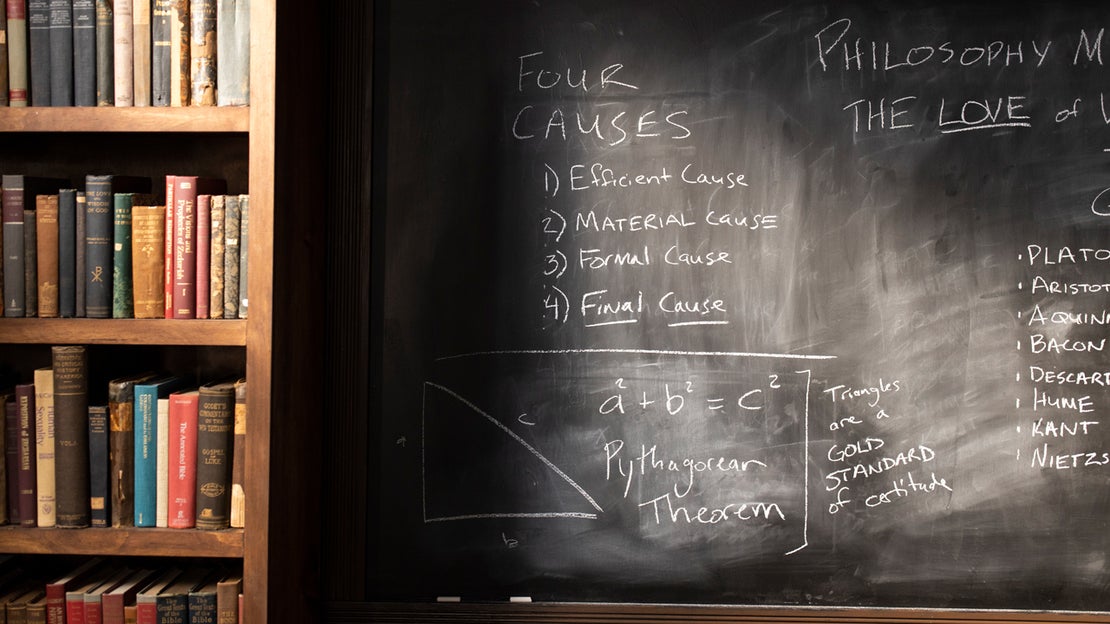 Explore the great ideas and philosophers of the West.
Philosophy—a word that means "love of wisdom"—teaches us to move beyond the prevailing opinions of our age and gain a deeper understanding of reality.
A good education in philosophy provides the joy of answering fundamental questions that give meaning and direction to our lives. It also serves as a bulwark against ideas that are destructive to human life and freedom.
"Introduction to Western Philosophy" is a 14-lecture online course that invites you to explore the works of the most important philosophers of the West, including Plato, Aristotle, Aquinas, Descartes, and Nietzsche, as they wrestle with the fundamental questions that all human beings are called to answer.
Enrollment in this course gives you free access to lectures by Professor of Philosophy Nathan Schlueter, lecture study guides, readings, and quizzes to aid you in the examination of Western philosophy from its birth in ancient Greece through C.S. Lewis's efforts to combat the postmodern rejection of reason and truth.
Enroll in this free online course from Hillsdale College and begin the pursuit of knowledge about human nature and the best way of life today!
Enroll in this free online course on Western philosophy today!
What students say
"Hillsdale College's online offerings have deepened my education and enriched my life."
– Fred D.
"There aren't enough words to explain. I started with 'The Federalist Papers' with a vague interest; now it seems there aren't enough classes. . . . These classes have truly changed and matured my life."
– Danny G.
"Extraordinary in their simplicity and so fulfilling in their content. Thank you for creating this avenue to knowledge."
– John C.