Constitution 201: The Progressive Rejection of the Founding and the Rise of Bureaucratic Despotism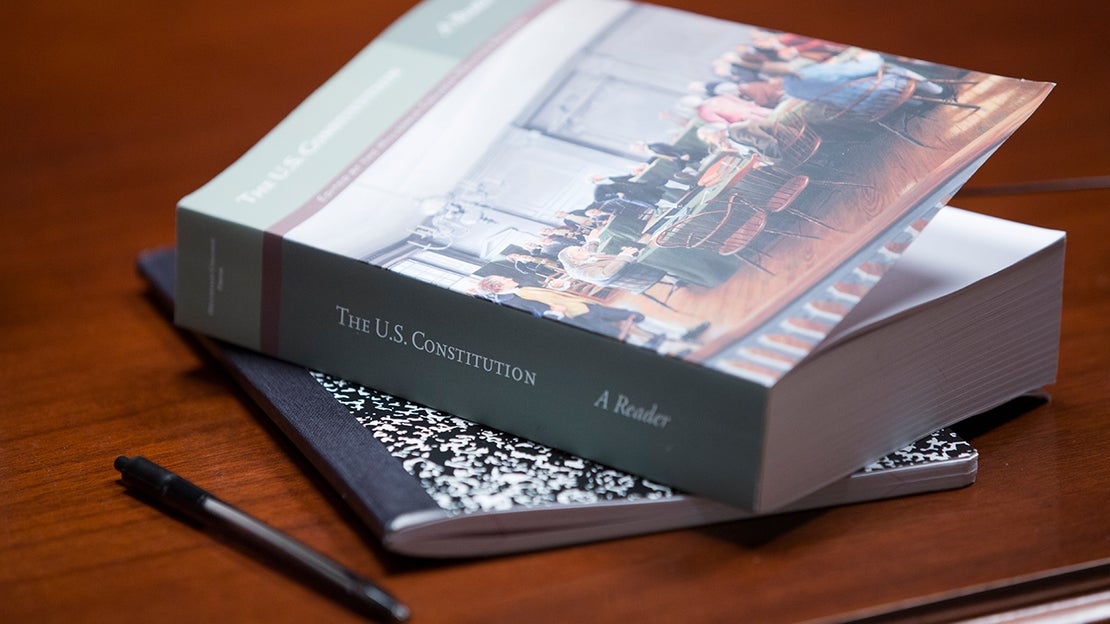 Examine the Progressive rejection of the Constitution and its principles.
With introductory and concluding lectures by Hillsdale College President Larry P. Arnn, this nine-lecture course—taught by members of Hillsdale College's politics department faculty—focuses on the importance of the principles of the American Founding and the current assault on them by the Progressives.
Enroll in this free online course on the modern challenges to the Constitution today!
What students say
"Hillsdale College's online offerings have deepened my education and enriched my life."
– Fred D.
"There aren't enough words to explain. I started with 'The Federalist Papers' with a vague interest; now it seems there aren't enough classes. . . . These classes have truly changed and matured my life."
– Danny G.
"Extraordinary in their simplicity and so fulfilling in their content. Thank you for creating this avenue to knowledge."
– John C.