The Great Principles of Chemistry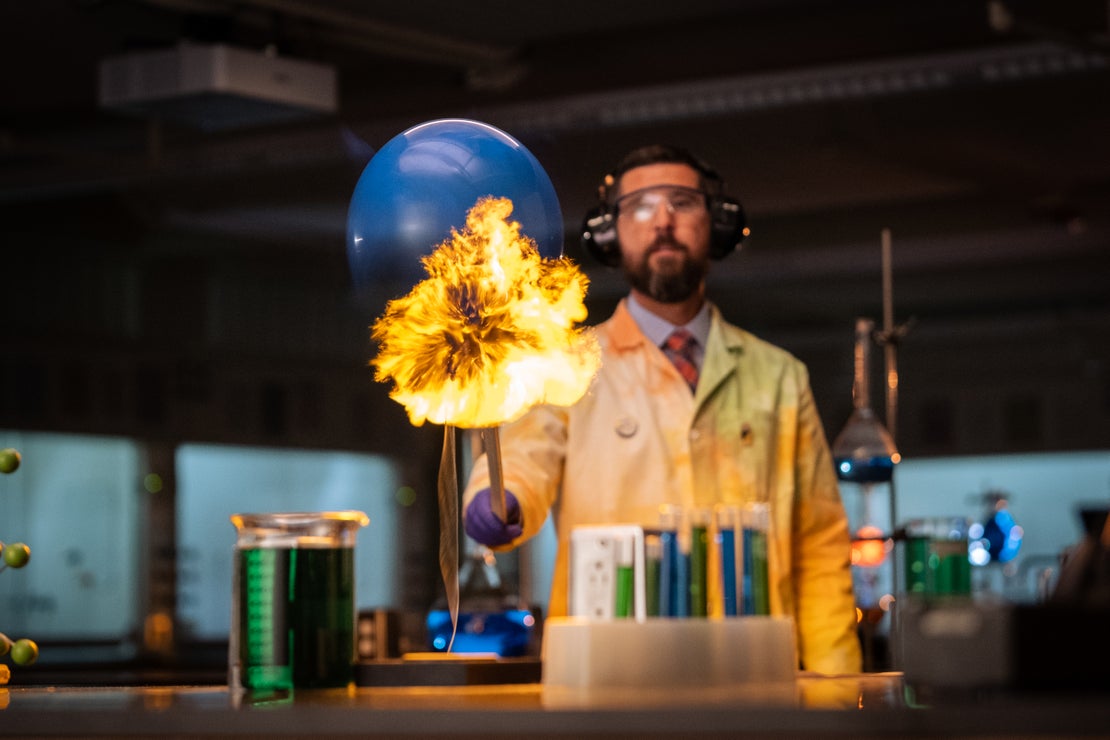 Learn how chemistry deepens our understanding of the natural world.
It's amazing to consider that the vast beauty and complexity of nature is built upon the structure and interaction of atoms.
Our new course, "The Great Principles of Chemistry," will help you understand the reality of the material world through an exploration of the elements, a history of the great discoveries of chemistry, and an examination of the structure and behavior of atoms.
Join Dr. Matthew Young, the dean of natural sciences and a professor of chemistry at Hillsdale College, to discover the stories of great scientists who have furthered our understanding of the elements and the patterns and surprises that emerge from their discoveries.
In "The Great Principles of Chemistry," you'll learn:
how chemistry fits into the liberal arts,
why the periodic table is structured the way it is and how it was filled out,
what discoveries led to the modern atomic theory,
how electrons behave and their role in forming ionic and covalent bonds,
and, the relationship between atomic structures and the natural order.
And you will gain a greater appreciation for nature and the impact of chemistry on our world today!
Even if you've been intimidated by these subjects before, Dr. Young's unique approach makes chemistry accessible to anyone as he teaches what everyone should know about chemistry.
The course includes nine lectures, each approximately 30 minutes long. You can receive a completion certificate for the course by watching the lecture videos, submitting a short quiz after each lecture, and passing a comprehensive course quiz at the end. You will also have access to optional study guides and a discussion board to supplement your learning.
Join Dr. Young in this free, self-paced course to discover why chemistry is the central science.
Enroll in this free online course on chemistry today!
What students say
Takes the student through the full context of the course subject matter. Wonderful insight into how we strayed and its consequences and offers a solution.
– Don
It's refreshing listening to ideas and thoughts that would be discussed in a classroom setting. It's been quite a few years since I have been in that type of setting. It's nice to be back. It gets the creative juices running in the brain again.
– Susan
Content is well presented; the students are stellar in their responses and questions. Prof. Arnn does a fabulous job balancing teaching and allowing students to participate. Above all he makes complex ideas easy to understand.
– Hope