Ancient Christianity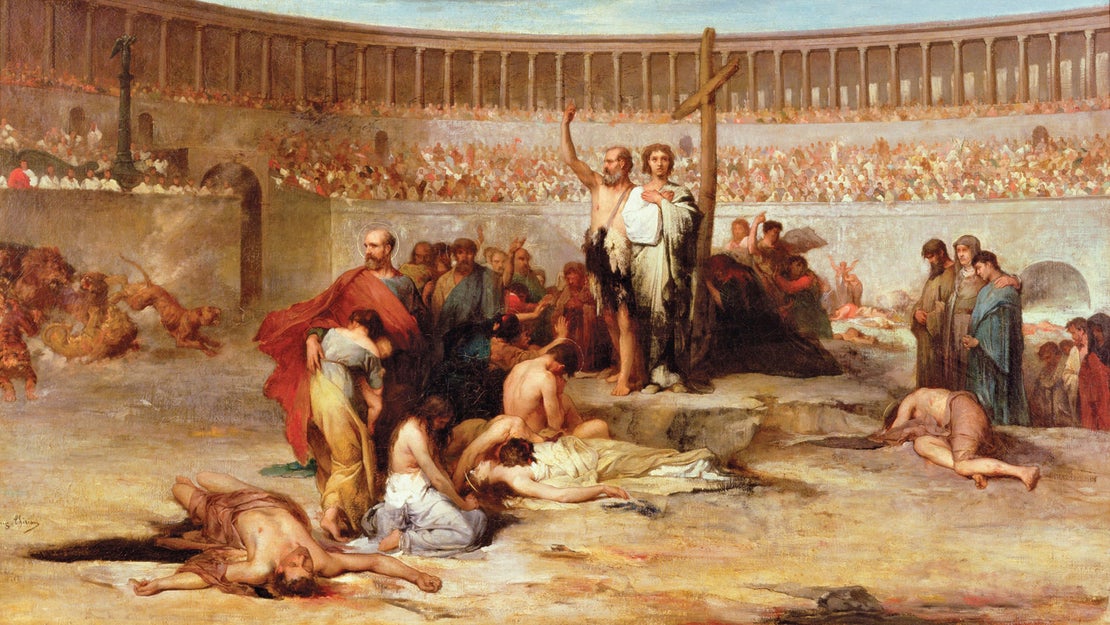 Learn the inspiring stories of the ancient Christians!
Christ entered the world during the reign of Caesar Augustus. The tensions between Christianity and the Roman Empire shaped the daily practice of the Christian faith and led many Romans to distrust and persecute the early Christians. But Christianity also benefitted from the Roman world. And when Rome collapsed in the West, Christianity provided the hope for preserving civilization.
In our new free online course, "Ancient Christianity," you you'll learn:
how the Jewish, Greek, and Roman cultures all contributed to preparing the world to hear the Gospel.
why many Romans distrusted and persecuted the early Christians.
the inspiring stories of Christ, His apostles, and faithful ones throughout the first four centuries of Christianity.
the arguments of key early Christian apologists—Ignatius, Irenaeus, Justin, Athanasius, and more—who defended and defined the Christian faith amidst the animosity of the Roman world.
the conversion of Constantine and how he brought stability to Rome, and how the rivalry between his sons almost returned Rome to paganism.
how Augustine's writings helped preserve the message of Christianity during the collapse of the Roman Empire in the West.
Taught by Professor of History Kenneth Calvert, you will discover the uncertainties, trials, and triumphs of the earliest Christians as they confronted controversies within the faith and persecutions from outside it.
The course includes 11 lectures, each approximately 30 minutes long. You can receive a completion certificate for the course by completing the lectures and quizzes. You will also have access to supplementary Q and A videos, study guides, and a discussion board. The best part is that you can do all of this at your own pace and in a manner that best fits your schedule.
Join Dr. Calvert to discover the improbable and miraculous story of Christianity.
Enroll in this free course on the birth and spread of Christianity today!
What students say
Takes the student through the full context of the course subject matter. Wonderful insight into how we strayed and its consequences and offers a solution.
– Don
It's refreshing listening to ideas and thoughts that would be discussed in a classroom setting. It's been quite a few years since I have been in that type of setting. It's nice to be back. It gets the creative juices running in the brain again.
– Susan
Content is well presented; the students are stellar in their responses and questions. Prof. Arnn does a fabulous job balancing teaching and allowing students to participate. Above all he makes complex ideas easy to understand.
– Hope